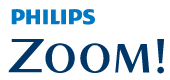 With Philips Zoom DayWhite and NiteWhite take-home whitening treatments, it's easier than ever to achieve noticeably whiter smiles in just seven days. Philips Zoom DayWhite and NiteWhite are the only professional take‑home whitening formulas with ACP (amorphous calcium phosphate), fluoride, and potassium nitrate to:
Deliver enamel protection
Reduce sensitivity
Help improve teeth luster
Application
Brush and floss your teeth.
In a counterclockwise motion, twist off the clear plastic cap from the syringe.
Twist the mixing cap clockwise to lock on the end of the syringe.
Place a small amount of gel in each tooth compartment of the tray.
Post-Treatment Care
Avoid staining foods, drinks, and tobacco for two hours after each treatment.
Continue good oral hygiene and stay current on your regular dental appointments.
Store any remaining whitening gel in a cool dry place for later use. There's no need to refrigerate.
Is Philips Zoom right for you?
Almost anyone can benefit from teeth whitening, though the treatment may not be as effective for some as it is for others. Zoom achieves the greatest success in treating yellow staining from aging, tobacco, dark cola, tea, coffee, or red wine.
If your teeth have gray shading from tetracycline or other chemicals, you may still see improved results, though they may be less dramatic. Dr. Egidio will be able to determine the ideal level of whitening for your individual smile during your personalized shade assessment.
A beautiful, sparkling smile can give you a whole new outlook on life. Contact us today to schedule an appointment for Philips Zoom whitening!